Post edited 1:37 am – April 19, 2009 by Alex

---
Guys need help with knowing how to grow? Well, here is everything you need to know:
#1) Keep It Simple
Let's get one thing straight – growing weed isn't that hard.
All your problems will come from over-thinking, or too much care. The same goes for your grow space. So stick to the basics. You will find out later where and how you have to modify your grow room in order to make it more efficient. But for now, stick with a simple setup.
Don't start off with elaborate rigs or or way too many plants than you feel comfortable with. Just like any discipline, start off small, learn the ropes, and then expand as much as you want.
#2) A Suitable Space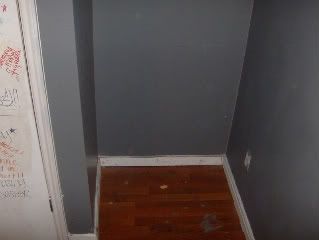 The first question to answer for any grower is, "Where can I raise my crop?"
There is no straightforward answer for this question. You can setup a grow room all over the places; a small cupboard, a whole room, in a garage or your attic space. Just be aware, not all grow rooms are created equally.
I prefer a whole room that isn't being used for anything else. Just be creative. I have seen people growing pot in places you couldn't imagine, with excellent results. However, make sure you have enough electricity sockets for lighting, an extractor vent (with carbon filter) and an air intake.
Don't forget that your exhaust vents will produce noise. Think about visitors, maintenance work that may have to be done on your house in the future and every kind of emergency that will require anyone to access the room you grow in. Also, do not forget about your water source, and avoid carpeted floors. Carpets are an invite for all kinds of bacteria, mold and other forms of undesirables. Besides that, you will handle soil in there. That's going to be one hell of a mess to clean. So, just say no to carpets.
The grow room has to be absolutely light-proof. We are talking pitch black here. No light in, because it will mess up your light cycles, and no light out. You don't want your neighbors to ask stupid questions.
In order to maximize you're light efficiency, you may want to line, or paint the walls. Some people use Mylar. I prefer white walls. Works just as well, if not better.
#3) Equipment
Let's start with the obvious – you're lighting system. I use only High Pressure Sodium Lights (HPS).
Strictly speaking, you would have to buy two separate ones if you plan on using the same room for both seedling stage and the vegetative/flowering stages. A weaker light for your seedlings, and a considerably stronger one for the later stages. This also means more money being spent on bulbs and ballast. So, in the spirit of keeping it simple, stick with a stronger one.
Here is a little chart to give you a rough idea about how strong your lights should be:
250 Watt HPS: very popular for a first time light, or for smaller areas like cupboards, still gives good yields
400 Watt HPS: very popular, good for vegetative plants, small grow rooms or larger grow rooms with limited headroom
600 Watt HPS: the most efficient and popular size. Gives optimum light and good depth over an area of 4 foot by 5 foot or more
1000 Watt HPS: Extremely powerful light systems that are best utilized on light rails where they will cover an area of about 9 foot by 5 foot
You will also need a thermometer. I use a digital one that shows humidity and temperature. This will cost you about $20, but it's well worth it. If you want to make sure your plants will always get the best water quality possible, don't forget a pH meter. That will cost you another $20, but in my opinion it's essential.
A good thing to have is duct tape. I will not go deeper into details about pots, soil brand and nutrition. There is far too much to say, and it's far too important for a little foot note. We will deal with this in future articles.
A little tip for soil though: everything you can use for tomatoes, will work perfectly for weed. As far as electric equipment goes, you should be ready to go now.
#4) Air
I can't stress enough how important it is that you make sure to have efficient air exchange.
Air has to come in and move around, and air has to get out of the room. For air intakes, you can use something as as simple as a pc vent, and a hole in the wall.
Getting the air out, and all that dank smell, will be a bigger problem. Most likely you are aware that your plants will develop odor, and lots of it. Put 5 Trainwreck plants in a room and the place will smell like an Amsterdam coffeshop. Not good.
I (and most likely everybody else who is serious about not getting caught) am using a carbon filter with my extractor vent. To move air around the room, use a standard ventilator. Anything will do, as long as you provide permanent air movement in the grow room.
#5) Water
You will need water. Well, not you, your plants.
It is never a good idea to have your water source outside your grow room. Better said, make sure you can't be watched carrying water from your source, to your plants. You will need plenty of water, and people seeing you carrying buckets of water inside a room every day for no apparent reason… well, it's just one of the things that can get you into trouble. And avoiding it is easy.
So, a tap in your grow room is important. Another point is, in the winter, tap water will be cold. Very cold. In order to avoid stressing your plants out too much, keep a water supply in your grow area, to make sure it gets to the same temperature as your grow area. Your plants will thank you for that.
Keep an eye on the waters pH. Not higher than 7, and not lower than 6. You will have to adjust the pH if you are outside these numbers. Get a pH meter, a cheap one will cost you $20 (as I said earlier), and some adjustment fluid.
Ok everyone, that's the basics. We will go deeper into every single point on this list. For now, this should give you a rough idea on how and where to start your own grow room. Feel free to ask questions, let's get a discussion going. If you're already had a grow set-up, how did your first experience go and what lessons did you learn?
ENJOY!
src: Thefreshscent.com